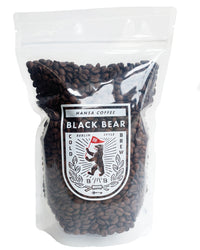 Black Bear Cold Brew Blend - 1lb
When our co-founder Tommy Hansa was searching for the best coffee in all of Europe last winter, he discovered that Berliners were making a cold brew that was very much like the region's dark beers. When he asked why the cold brew was so good, the locals would just reply "Because this is Berlin, everything is good." 
This coffee was roasted with body in mind. We wanted to produce something true to the style, whether the style officially exists or not. It's lively, it's edging, it's unforgettable. It's very Berlin. Enjoy over ice or drink chilled. There is no wrong way; only your favorite. 
Remember, ORDERS OVER $75 SHIP FREE! 
For ground coffee please leave grinding instructions in the notes section at checkout.